The SuiteC tools are available for use in bCourses sites. Please create a site first (instructions: Course Site or Project Site*), and then enable the tool(s).
*See FAQ below
---
STEP 1
From your course site, click on Settings in the Course Navigation menu.
STEP 2
(1) Click on the Navigation tab.
(2) The links to the Asset Library and Engagement Index are located in the hidden links table, beneath the table of enabled links.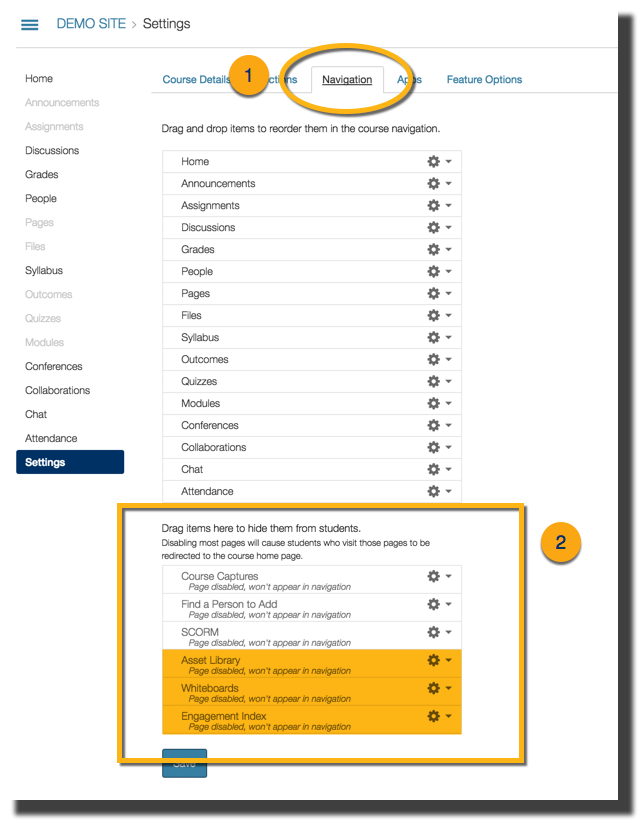 STEP 3
(1) Find the SuiteC tool(s) that you would like to use.
(2) Enable a tool by clicking on the gear icon for each, and selecting 'Enable'.
(3) Make sure to click 'Save'.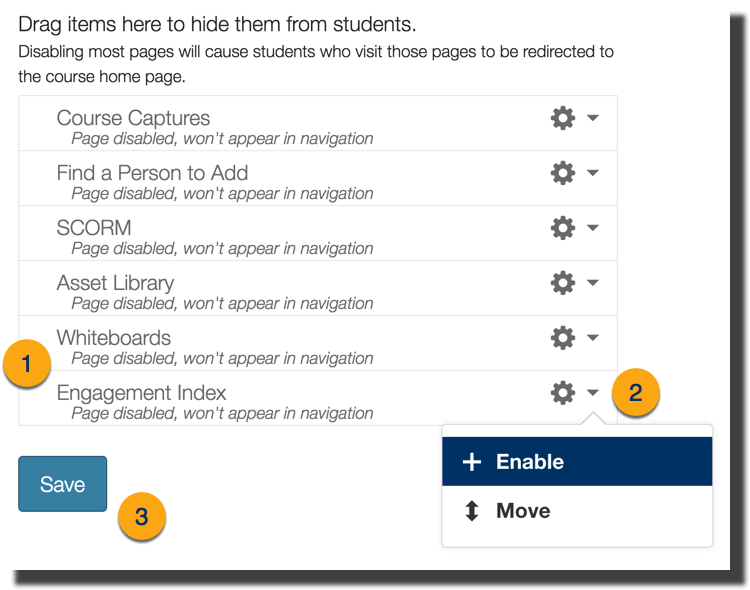 SUITEC TOOLS ENABLED
Once you Save the changes, the browser will refresh and you will see the links to the tools in your Course Navigation menu.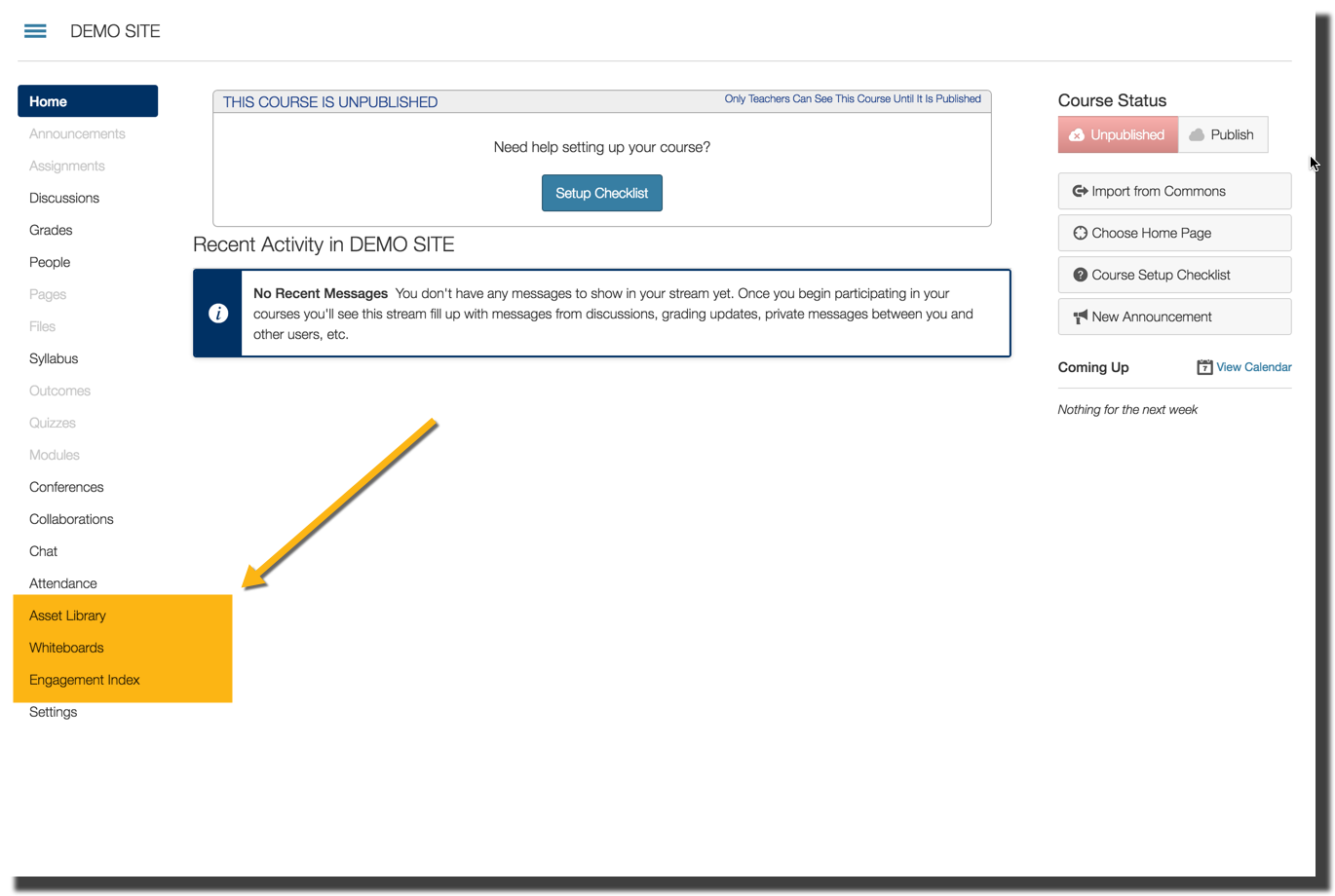 ---
FAQs
Why can't I see the SuiteC tools in the Navigation settings (Step 3)?
This is likely because you are using a Project Site, and SuiteC is only available for official/unofficial courses. Please contact our help desk bcourseshelp@berkeley.edu and provide them with a link to your Project Site. They can make it into an unofficial course, which will allow you to have access to and use the SuiteC tools.
Do the SuiteC tools work on mobile?
The SuiteC tools will not work when using the Canvas App on a mobile device. However, there is some, albeit limited, functionality when using the browser on your mobile device, which varies depending on the mobile platform and browser. For optimal performance of these tools, it is best to use a laptop or desktop with a stable internet connection.
I only want to use one of the tools. Do I have to enable both tools in order for one of them to work?
You do not need to enable both of the tools in order for one of them to work.
When I go to the Navigation settings to enable the SuiteC tools, I see two of each tool. Why is that?
In Fall 2021, we released updated versions of the Asset Library and Engagement Index. For the Fall 2021 term, the three old tools will remain visible in the course navigation setting menu, but they have been renamed to "Asset Library (Old)", "Engagement Index (Old)", and "Whiteboards (Old)". These tools will remain in read-only mode through the end of the year. They should not be used for active instruction.