If you are the instructor of record for a class, you have the ability to create your own course sites in bCourses. This help article will show you how to create one single course site at a time. You have the option to view the slides, or read the listed instructions below. Follow the same steps for each course site you would like to create.
Instructions (Slides)
Instructions (List)
STEP 1
Log into to bCourses (https://bcourses.berkeley.edu) using your CalNet ID and Passphrase.
STEP 2
Click on the blue 'Create a Site' button.
STEP 3
Select the 'Create a Course Site' option.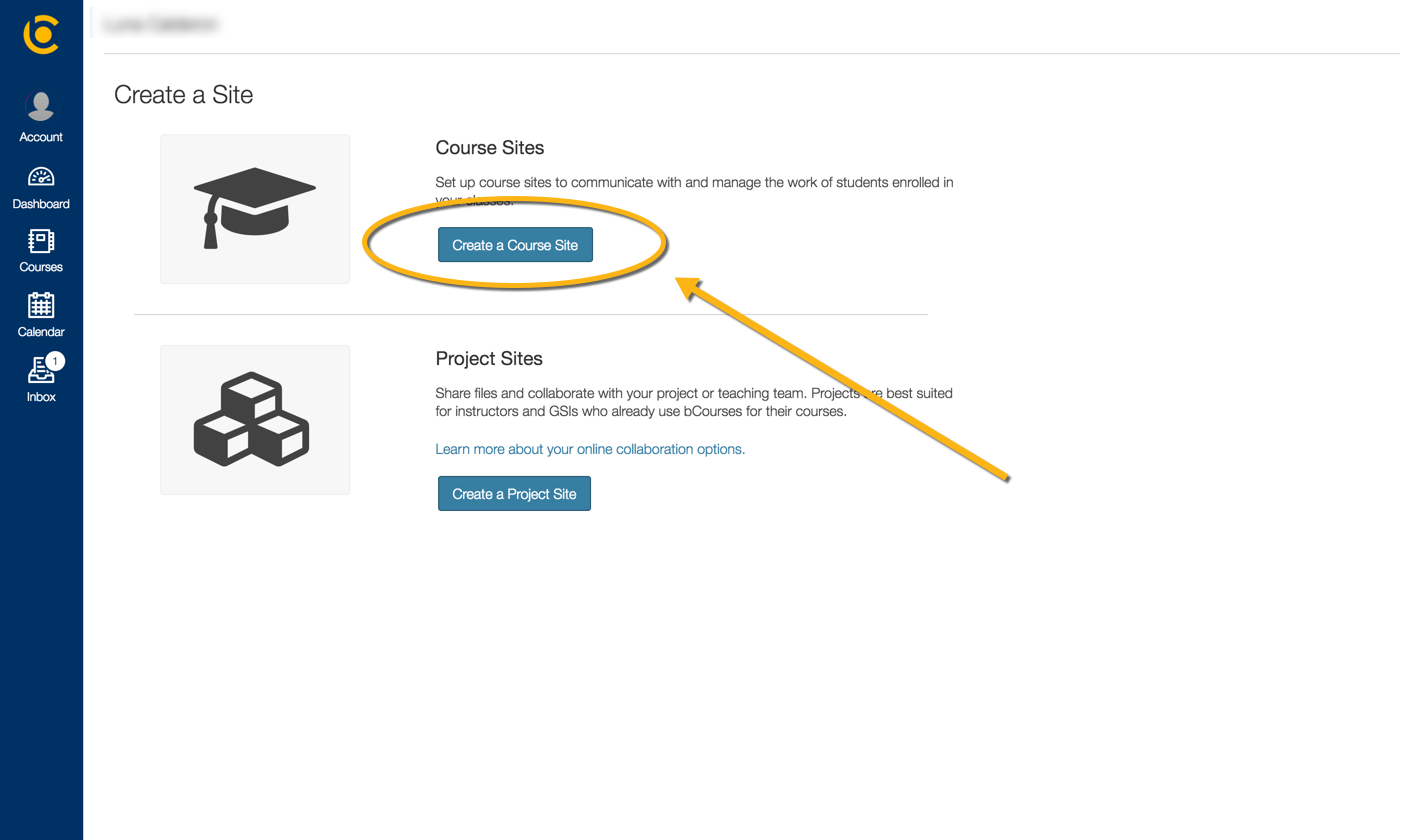 STEP 4
In this screen, you will choose the rosters that you want to be included with your course site. Note: This is just for one site. If you have another site that you would like to create for another class, you will need to repeat the course site creation process again.
(1) First, select the term for which you'd like to create a course site.
(2) Select the section(s) that you would like to include in this course site.
(3) Finally, click 'Next'.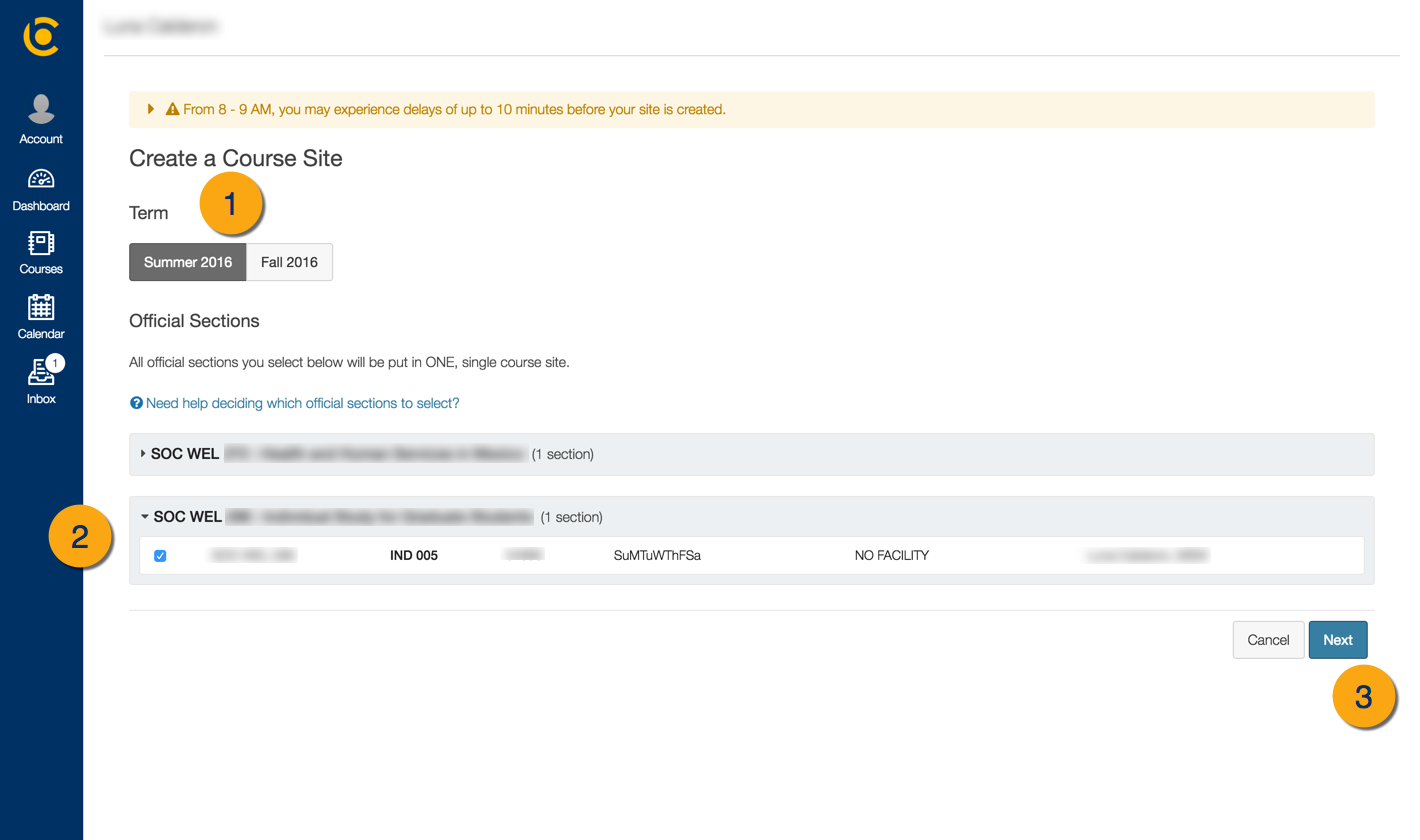 STEP 5
(1) Choose a Site Name and Site Abbreviation. These fields will already be populated, but you can change them here. You can also change these once your site is created.
(2) Click Create Course Site to finish.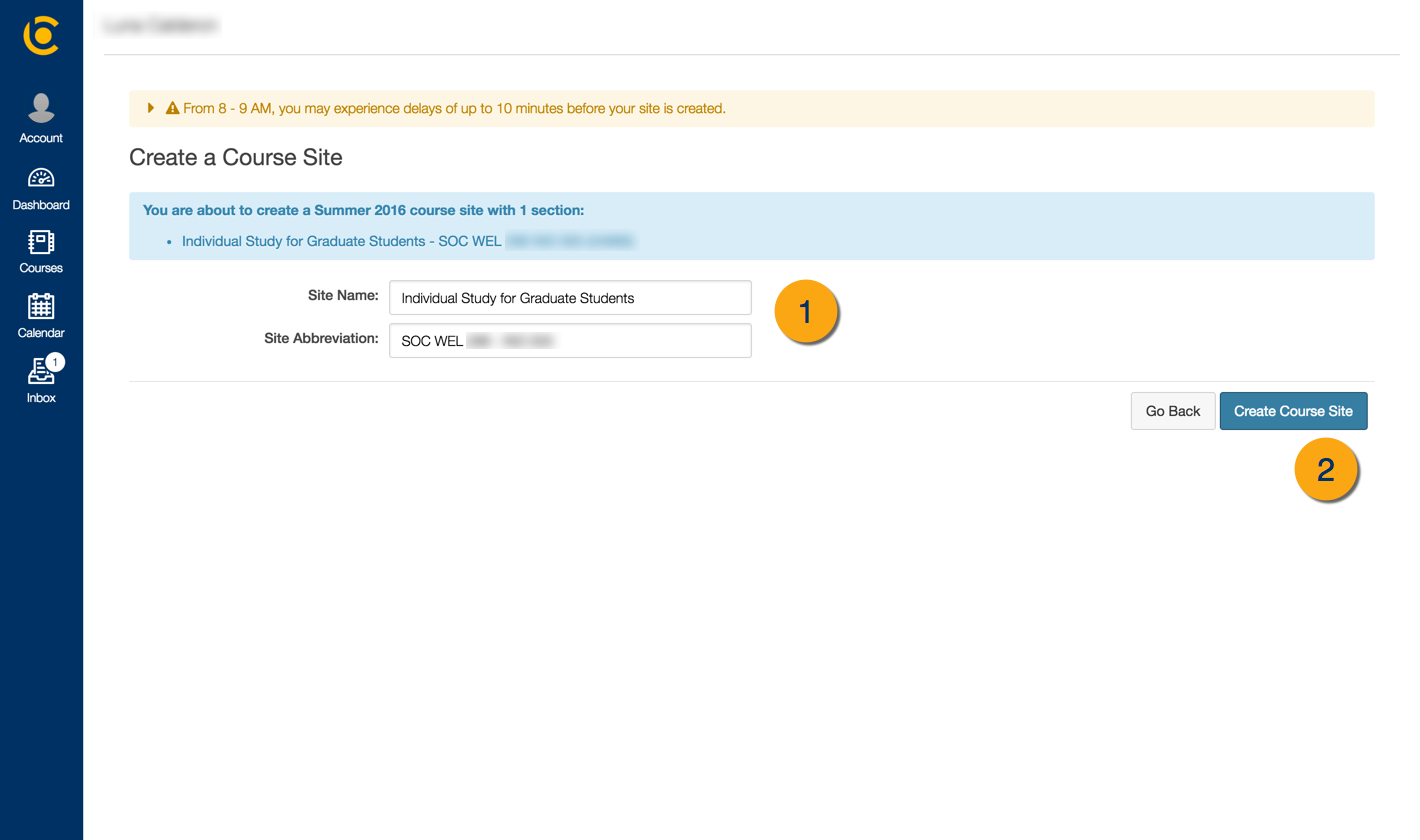 A progress bar appears
COURSE SITE CREATION COMPLETED
Once your course site is completed, you will be automatically redirected to the site, where you can begin adding your course materials and customizing the space.
---
FAQs
Why don't I see the "Create a Site" button? / Why don't I see my course(s) in the list of options?
One possibility is that it is due to a browser cache issue. For instructions on how to clear your browser's cache, please see this help article from Google: Clear cache and cookies
Another possibility is that you are not the instructor of record for the class. Check CalCentral to make sure that you have been listed as the instructor of record. If you are not, please contact your department scheduler and to let them know. You will be able to create a course site the day after you have been officially assigned to teach the course.
---
RELATED ARTICLES