For more information about Project Sites, please visit the bCourses Project Sites page on the DLS website.
STEP 1
Log into to bCourses (https://bcourses.berkeley.edu, or via your CalCentral dashboard) using your CalNet ID and Passphrase.
STEP 2
Click on the blue 'Create a Site' button.
STEP 3
Select the 'Create a Project Site' option.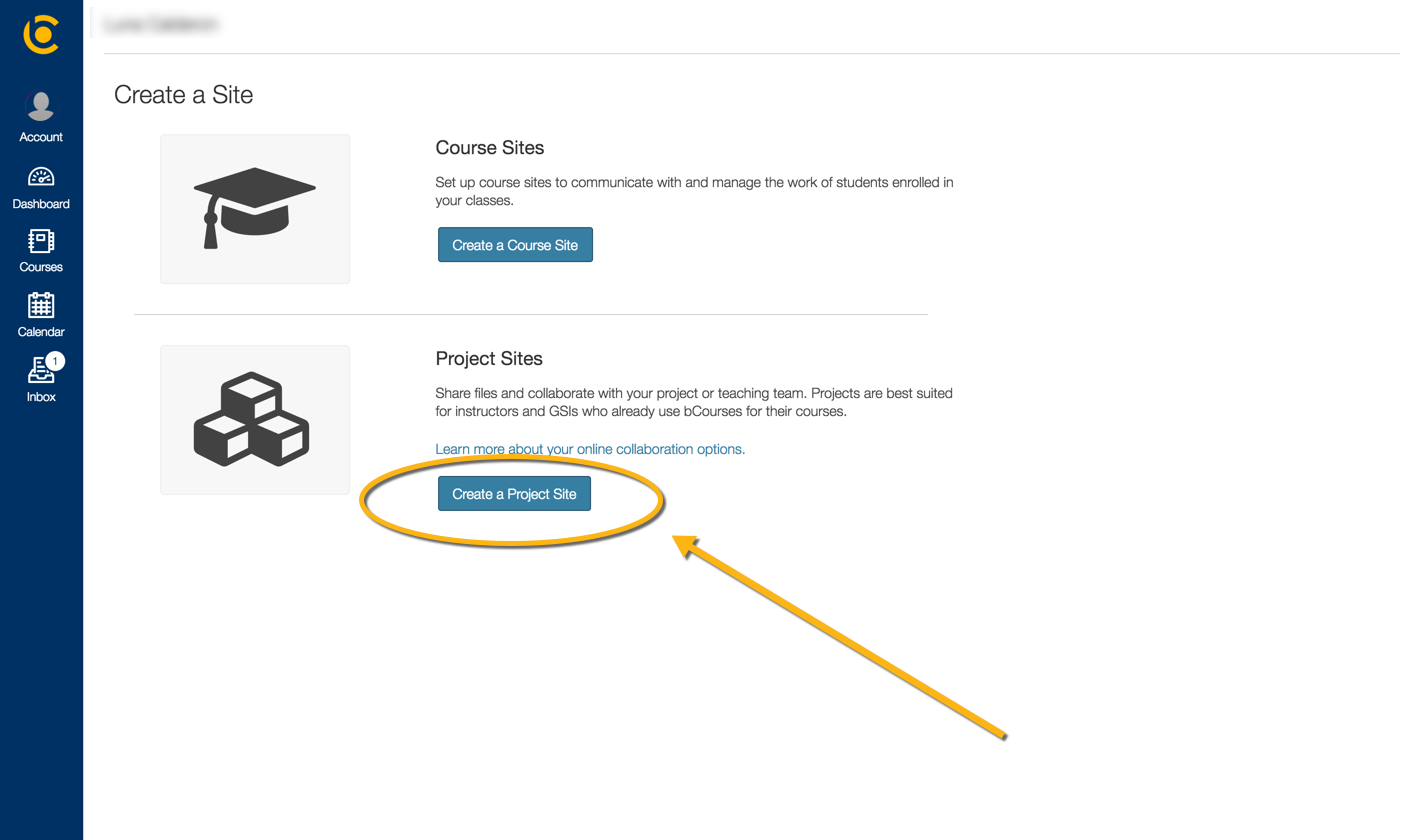 STEP 4
Note: You are only able to create one project site at a time.
(1) Enter the name of your project site.
(2) Click "Create a Project Site" to finish.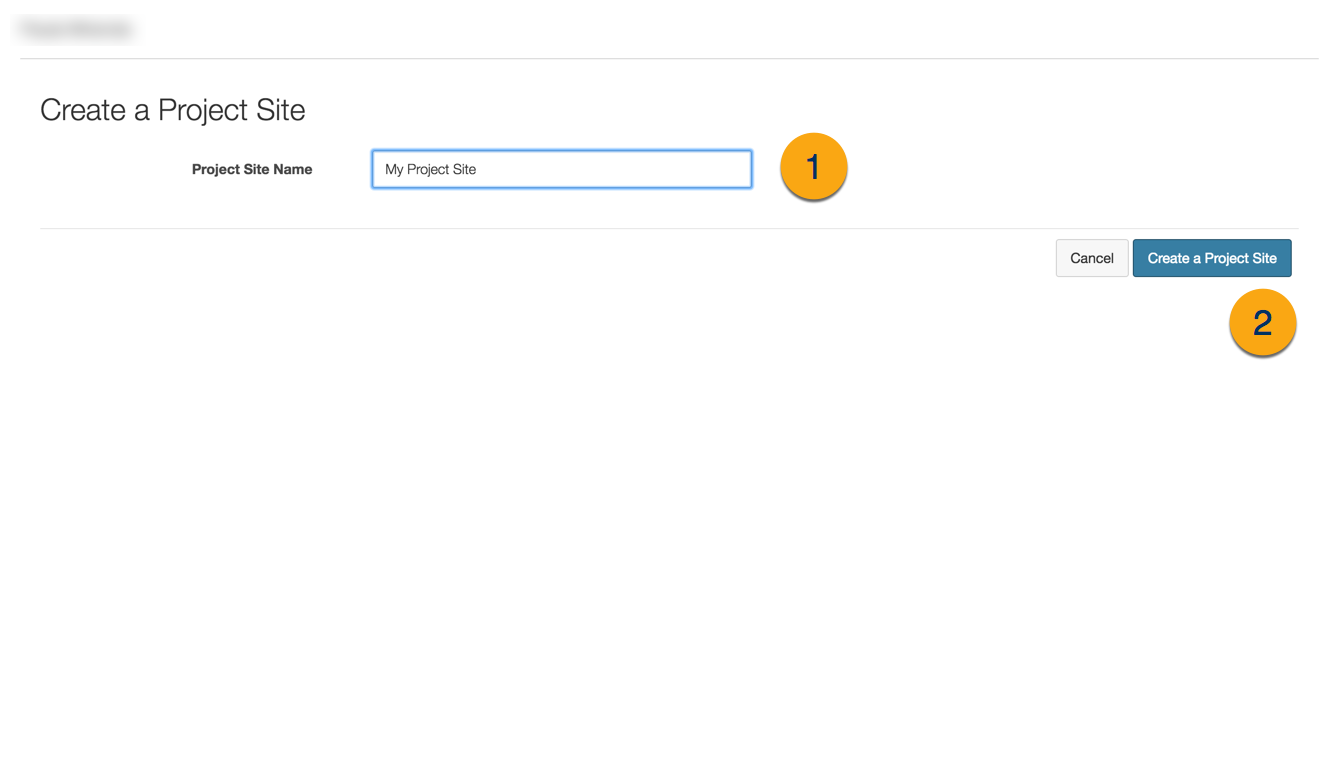 PROJECT SITE CREATION COMPLETED
You will be automatically redirected to your unpublished project site, where you can add your materials and customize the space.
---
FAQs
Why don't I see the "Create a Site" button?
One possibility is that it is due to a browser cache issue. For instructions on how to clear your browser's cache, please see this help article from Google: Clear cache and cookies
Another possibility is that you are not an employee at UC Berkeley. Only UC Berkeley staff can create Project Sites.