How to Connect to AirBears2 on a Windows 10 Device
Before you begin
Create an AirBears2 key if you haven't already done so. See this article for instructions:

How do I generate an AirBears2 Key?
Please note these instructions were tested in Windows 10 Education version
AirBears2 Auto Setup
1. Click on the Wifi icon in Task Bar.
2. Verify Wifi is on (shows Available in blue) and select AirBears2 from the list of available networks.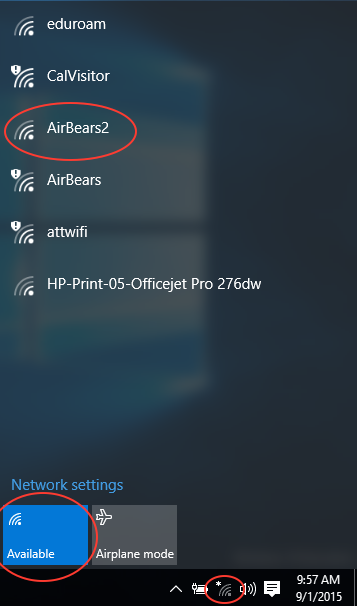 3. Click connect.

4. Enter your Calnet ID in the User name field and your AirBears2 Key in the Password field, click OK.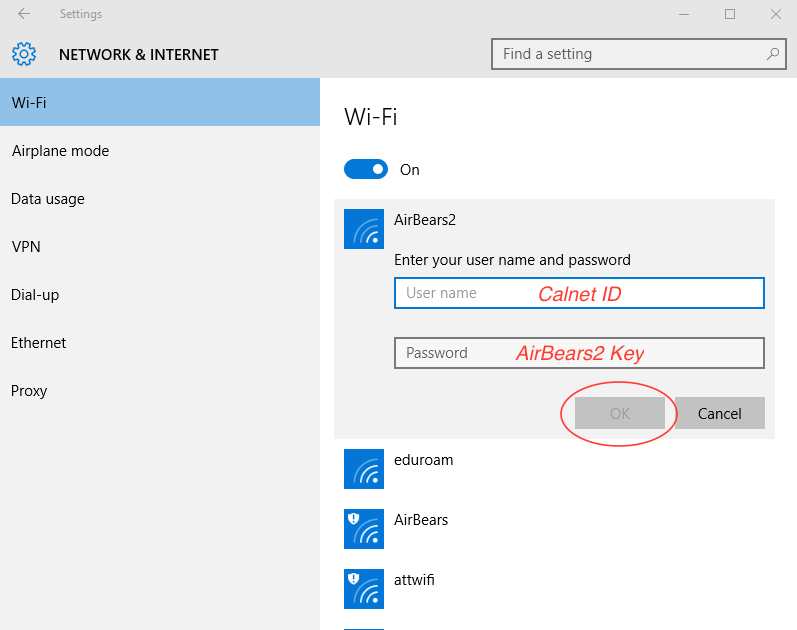 5. Click connect to accept the certificate and join AirBears2.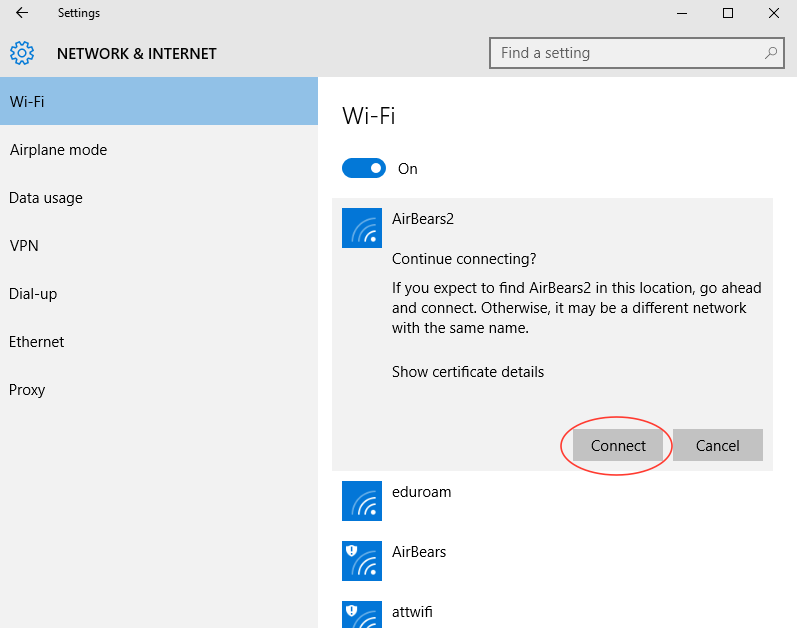 6. The connection may show as limited at first then Connected.

Troubleshooting Tips:
1. Verify the following networks are not set to automatically connect:
eduroam (Please make sure of eduroam, just before you attempt to connect to Airbears2)

CalVisitor
2. Turn wifi off and back on.
3. Connect using the Network Settings panel rather than wifi icon in task bar.
4. Go to Network Settings>Manage wifi settings> Manage known networks, select AirBears2 and click Forget. Then try to join AirBears2 again.
For additional assistance, contact CSS IT at 510-664-9000 and follow the prompts to reach a technician from between 8 am to 5 pm, Monday through Friday. A ticket may also be submitted through http://sharedservices.berkeley.edu/it/ or by e-mailing itcsshelp@berkeley.edu