You can embed Kaltura media in Page, Discussions, Assignments and everywhere else in bCourses that uses the Canvas Rich Content Editor:
First, Click on "More External Tools" button (see figure below), then
Select one of the following:

Embed Kaltura Media to select media from MyMedia or Media Gallery,
Kaltura Video Submission for use with Assignments, Quizzes or other graded activity (this provides the instructor with a timestamped non-editable copy of the original media), or
Kaltura Quick Ingest to embed a file from your desktop and add the file to MyMedia.

Embedding Video from Alternate Sources
Kaltura is our recommended platform for sharing video in bCourses. If you wish to embed content from alternate sources, see below:
In order to complete the steps below, you will need to have "embed code" for the video. If your video is stored in YouTube, or bDrive, follow the appropriate instructions:
If it is stored elsewhere, you will need to determine how to get the embed code from that environment before you proceed with the following instructions.
The instructions in this article tell you how to create a new Page on which you embed your video, but you can follow the same instructions (starting with step 2) if you have created (or are editing) any item that provides the Rich Content Editor (Assignment, Announcement, Discussion Post, etc.)
1. From the course navigation menu, select Pages [1], and then the blue "+ Page" button towards the top right corner of the screen [2].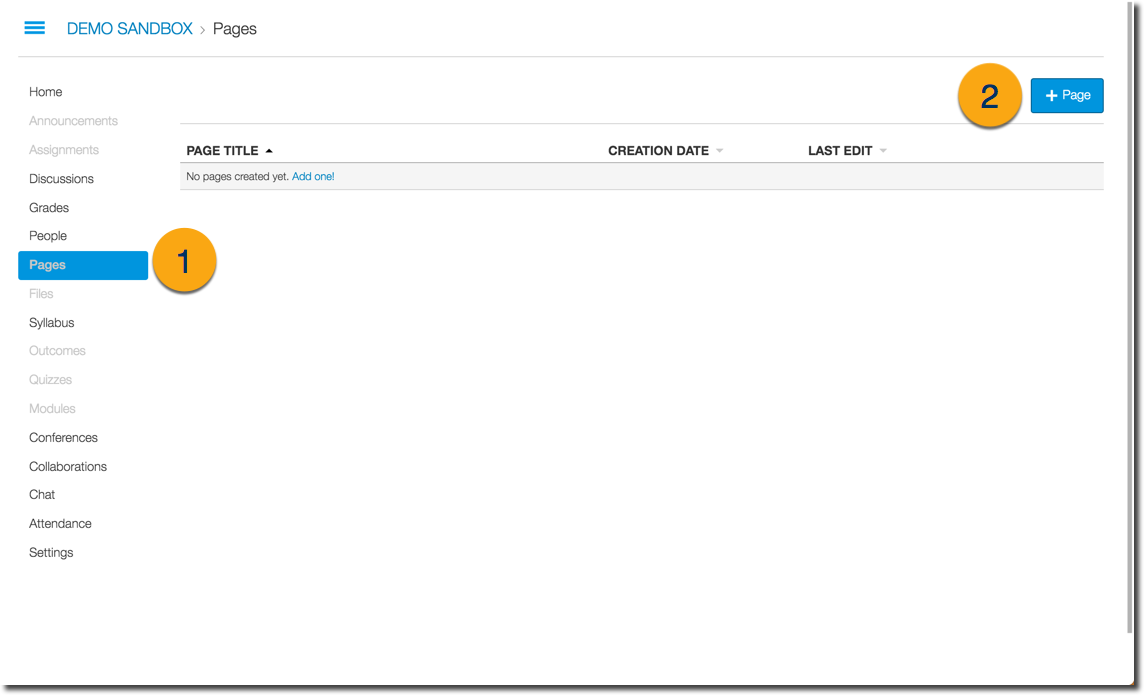 2. Enter a title [1] (if the item doesn't already have one), and then click on the link "HTML Editor" link [2]. This will switch the Rich Content Editor (which allows you to format text and media) to the HTML Editor, which is where you can put raw HTML code, such as an embed code.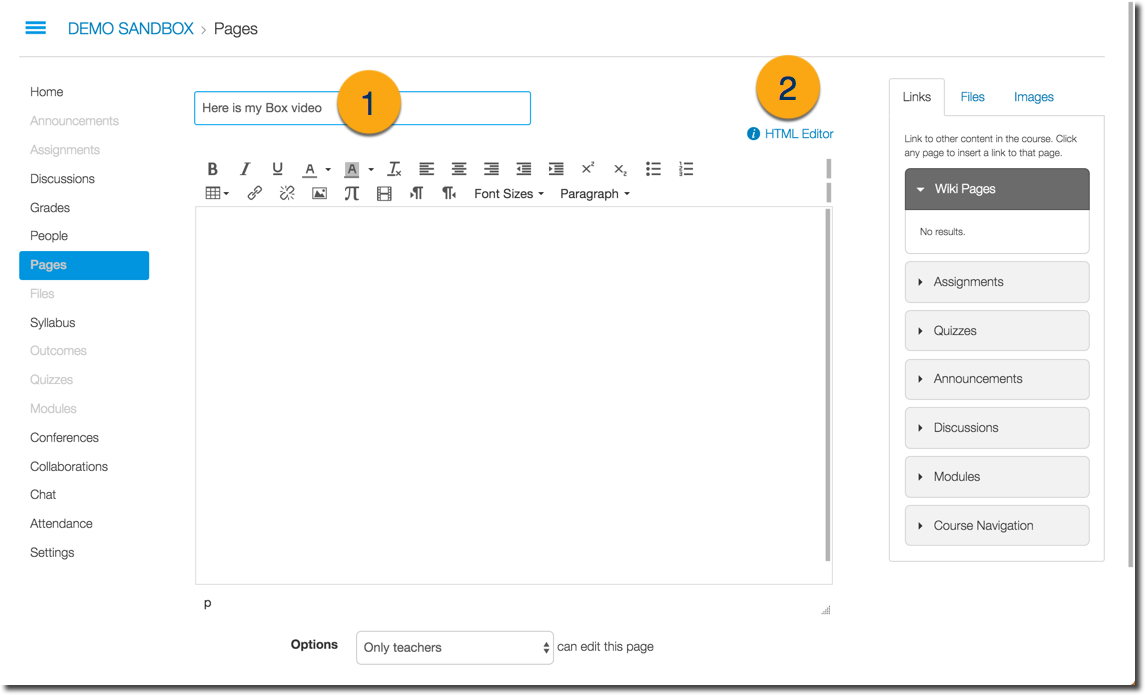 3. Paste the embed code, and scroll down to and click Save & Publish, or Save (if you are not yet ready for students to see the Page), or whatever the available button is in the tool for saving your work (e.g. it may be "Update" or something similar).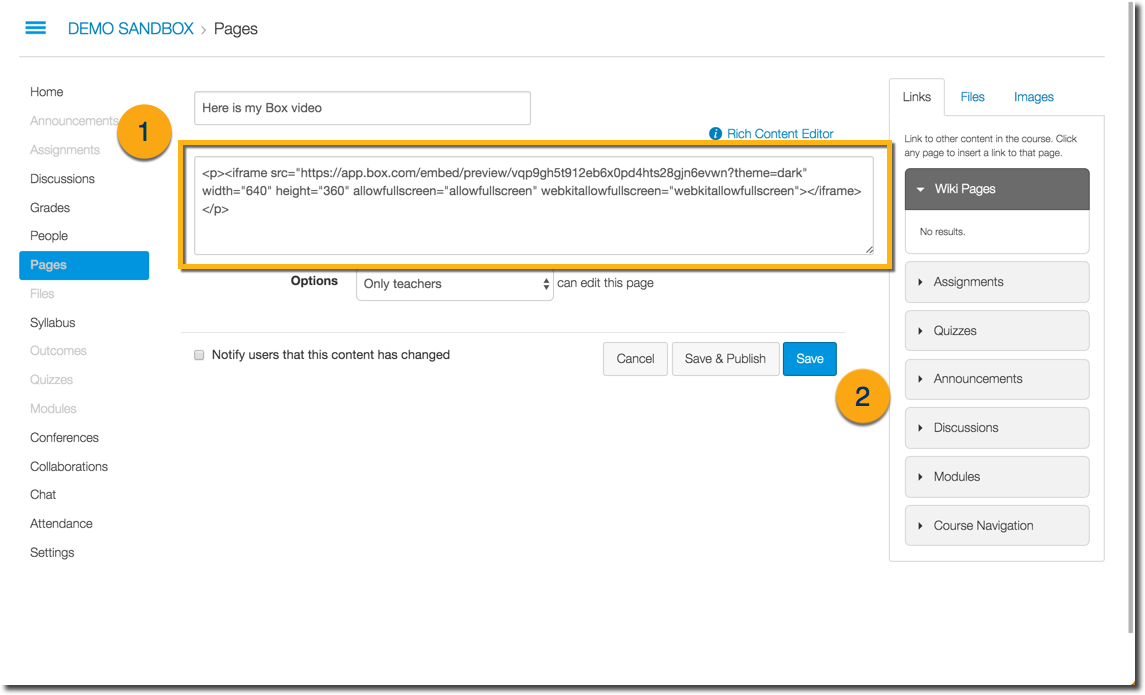 Once you have published the Page (or saved in another bCourses tool in which you have embedded the video), everyone will be able to play the video directly within bCourses.