Starting in Fall 2021, instructors that a course participating in Course Capture will find their Course Capture recordings in "My Media" within Kaltura. Instructors (or GSIs if GSI moderation was chosen at signup) will need to publish the recording into the course's "Media Gallery" to share with their students. Please review the article on how to publish videos to the Media Gallery.
Students will find Course Capture recordings in the "Media Gallery" once it has been published.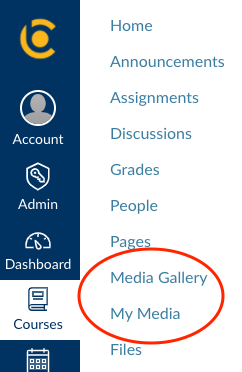 Pre-Fall 2021
Students and instructors in any course that is being Course Capture/webcast will find their recordings at CalCentral the Class Page for the course in question:
All official students and GSIs have access to this page via the My Academics tab.
In addition, if the instructor has set up a bCourses site for the course, the site will have a CourseCapture/Webcasts tab, where the recordings will be available to anybody that has access to the site: